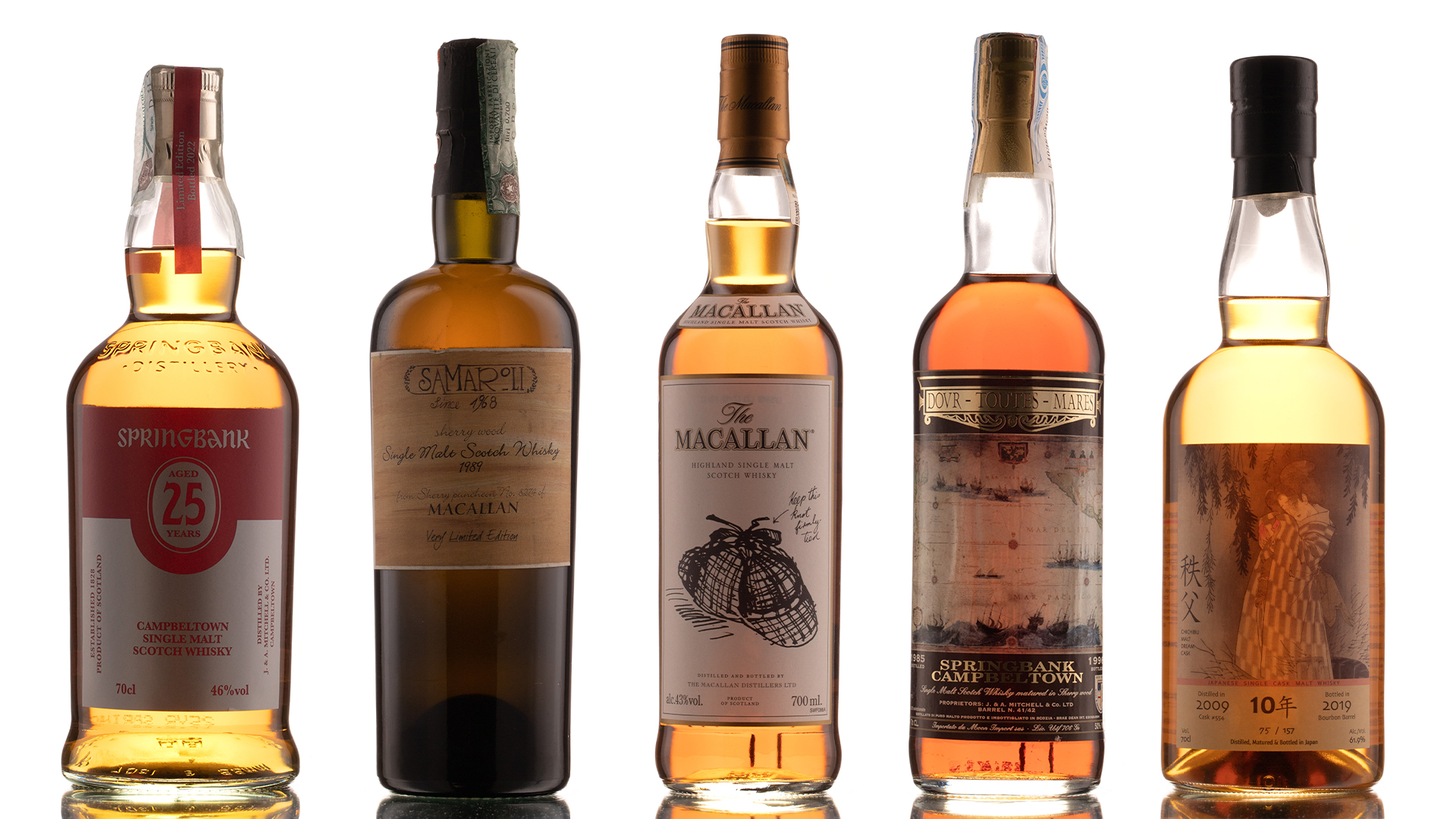 The market for fine whiskeys is constantly growing, with more and more enthusiasts, collectors and investors looking to purchase the rarest and most valuable bottles. However, choosing the right investment whiskeys can be difficult, especially for beginners. In this article, we'll explore how to choose the right investment whiskeys and what to keep in mind when buying a bottle of fine whisky.
Preliminary considerations
Before choosing an investment whisky, there are some preliminary considerations to keep in mind:
Rarities: Rare and limited bottles of whiskey are often the most sought after by collectors and investors. This means that the value of these bottles could increase over time.
History: The history of the bottle and the distillery can affect the value of a whisky. For example, a bottle that was made in a distillery that closed or no longer produces that type of whiskey might have a higher value than other bottles.
State of the bottle: the value of a whiskey is influenced by the state of the bottle. Bottles in perfect condition, with the original box and label intact, have a higher value than those with imperfections or damage.
Age: The age of the whiskey can affect its value, but not always. Aging isn't the only factor that determines a whiskey's value.
Bottler: official releases, i.e. those bottled directly from the distillery, almost always have a higher value than independent bottlings.
Personal Taste: While the primary focus is on investing, it's also important to consider personal taste when choosing an investment whisky. A whiskey that also appeals to your palate may be more pleasant to enjoy in the future.
Choosing the right investment whiskey
Keeping the above considerations in mind, here are some tips for choosing the right investment whisky:
Do your research: Before buying a bottle of fine whiskey, be sure to do your research on the bottle and the distillery. Verify its provenance, age, rarity and value. Also pay attention to the condition of the bottle and check the reputation of the auction house or seller you intend to buy from.

Set a budget: The price of bottles of fine whiskey can vary widely. Set a budget before buying a bottle and don't be misled by overly tempting offers.

Choose bottles from cult distilleries such as Macallan, Bowmore, Ardbeg, Laphroaig, just to name a few, which are historically the most sought after. However, be sure to do your research on the specific bottle and its history before buying.

Look for bottles of limited editions: Whiskey bottles produced in limited editions are often more sought after by collectors and investors. Look for limited edition bottles that may be worth more over time.

Buy bottles from closed distilleries: Bottles of whiskey from closed distilleries are often considered prized treasures. These bottles, being no longer reproducible, could have a much greater value over time, depending on their rarity and history.

Watch out for designer-signed bottles: Some whiskey bottles may have the designer's signature, such as the master distiller or distillery owner. These bottles may be worth more than other bottles from the same distillery.

Check the Whiskey Investment Index: There are several whiskey investment indexes that can help you determine the value of a whiskey and make informed investment decisions. For example, Rare Whiskey 101's whiskey investment index tracks the value of whiskey bottles up for auction.
Investing in fine whiskeys can be an attractive option for investors looking to diversify their portfolio and grow their wealth. However, it's important to do your own research, set a budget, and buy from reputable sources. If you are interested in buying fine whiskeys, check out WhiskyTrades. Our site offers a wide selection of rare and precious bottles from all over the world, with a secure and reliable platform.